Devops Training in Hyderabad
Our Devops training in Ameerpet, Hyderabad offer course certification, Placement assistance, excellent course material and also share project scenarios which are similar to what you work when you go to the corporate environment. Call @ 9603184671
Overview of Devops Training in Hyderabad
DevOps is a culture which promotes collaboration between Development and Operations Team to deploy code to production faster in an automated & repeatable way. … In simple words, DevOps can be defined as an alignment of development and IT operations with better communication and collaboration.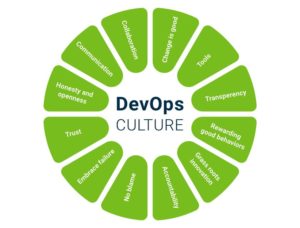 Features of Devops Training in Hyderabad
Provides Collaboration.

Easily scalable.

Automation.

Provides continuous build, test, integrate and deployment.

Faster delivery of new features and Reduced IT Costs.

Better release control & versioning and Better development velocity.

More frequent software releases and Reduce Time for Action.
Benefits: Devops Training in Hyderabad
Improved operational support and faster fixes.

Good processes across IT and teams, including automation.

Increased team flexibility and agility.

Happier, more engaged teams.

Cross-skilling and self-improvement.

Collaborative working.

Respect from senior management.
Skill Required for Devops Training in Hyderabad?
There is no qualification needed to learn devops but you have some basic skills like to know minimum one scripting language and you should aware about the cloud computing etc. DevOps adoption is on high these days.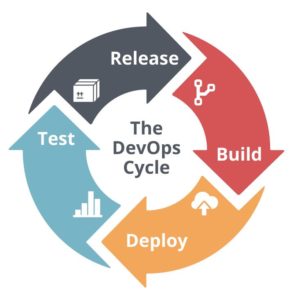 Tags:
Azure Devops training
Devops training institute in Hyderabad
DeVops online training Hyderabad
best Devops online training 
Devops training in Ameerpet

Splunk
Tableau
Melu ESB
Power BI
Azure, AWS
RPA
1st Floor, 102, Balaji Towers, Prime Hospital Lane, Srinivas Nagar, Ameerpet, Hyderabad, Telangana 500038.
+91 9603184671
info@provokeonlinetrainings.com